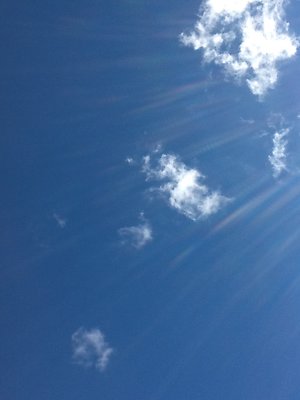 Homeopathy, Reiki and Energy Healing in Tetbury, Gloucestershire.
KIRST CLARKE LHC MARH. REGISTERED HOMEOPATH. REIKI MASTER.

I am working from clinics located in Tetbury, Gloucestershire
Clinic Address

Church Street
Tetbury, Gloucestershire.





"I'm passionate about helping people access states of renewed health and wellbeing and helping them to maintain a healthy and happy life using many tools.

Finding the perfect system of healing for your individual needs.
Homeopathy, Energy healing, Kinesiology for homeopathy and positive and healing affirmations."


TESTIMONIAL-



Kirst endorsement

My first temptation in writing this is to tell you about Kirst, and of course at length. I think I can safely leave that to others!
I simply asked Kirst if she could do anything about my poor sleep pattern. Following a very interesting series of questions from Kirst, skilfully pitched to offer me the opportunity to open up but without forcing the pace, I was given my first prescription.

I immediately noticed differences. My dreams took on unexpected themes, I found I was making better choices for myself, and old unresolved issues that I had just accepted that were part of my history suddenly popped up and lost their significance to me. When I thought back, all this related to what I had told Kirst in our conversation, not realising the depth at which homeopaths work. And it all seemed effortless.

Gently but quite rapidly Kirst changed the remedies to suit the feedback I was able to give, and deal with some emerging real-life issues like xrays and MRI scan side effects on the way.
Right now, I am aware that some lifelong character traits gained in childhood have become choices - for example, from being a typical Aspergers character, I now have more choice in how I interact socially, and even enjoy people more. I can't tell you how good that feels. My sleep monitor recorded an ideal night's sleep for the first time three days ago - deep sleep, light sleep and dreaming in ideal balance with good breathing patterns.

Your experience will obviously be different to mine, but I can only make one recommendation - just make that first phone call, then the magic happens.

*********************************

"Kirst is a healer in every sense.
I had crippling post natal anxiety when I came to see her, along a long standing diagnosis of chronic fatigue syndrome. I had suffered several pregnancy losses and was afraid of trying again for fear of further loss.

Through her incredible knowledge, intuition and ESP like empathy, she managed to get me to a place of calm and contentment. I am managing my CFS much better and the symptoms are virtually gone, I am no longer afraid of losing my son, and I am now pregnant with our second child.

She is better than any therapist I've seen, and this, combined with her incredibly skilled homeopathic assessments and prescriptions, makes her truly unbeatable.
I don't know where I'd be without her".

For more information on peoples experiences please see testimonials page.

HOMEOPATHY Homeopathy is a natural system of medicine that has been used for over 200 years. Homeopathy treats each person as an individual with the aim of stimulating the bodies own healing. A homeopath selects the most appropriate medicine based on the individuals symptoms and level of energy and health.

REIKI is a natural healing energy that is passed through an attuned healer to the persons body. Healing on all levels, mental, emotional, physical and spiritual. The healer places hands on or above the body, at particular points on the head and body. Reiki works to unblock, clear and balance these energy points.
When all the energy/chakra points are clear and open the body is in complete balance and calm.


I am experienced at working with patients with conditions such as

Physical, mental and emotional symptoms of stress.

Anxiety, fear and Depression.

Providing remedies to help with physical ailments such as Arthritis, Headaches, Back pain and Injuries.

Helping with acute diseases of childhood.

Hormonal changes.

Chronic diseases of the elderly.

Remember homeopathy can be used to help treat anything, even problems that have no clear diagnosis, because it treats the individual rather than the disease.