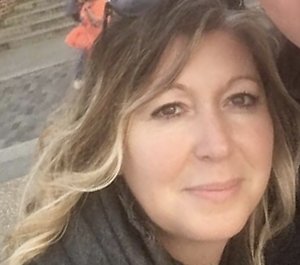 "I'm passionate about helping people access states of renewed health and wellbeing and helping them to maintain a healthy and happy life."
Kirst Clarke LHC MARH. Registered Homeopath. Reiki Master.

I had been using homeopathic remedies successfully with my three children and friends for over twenty years. My interest in the subject led to further studies and a qualification of licentiate diploma in homeopathy from the Homeopathy College, Birmingham.

During my period of education and exploration of the nature of health, I have also become a Reiki Master and treat clients, enabling them to access states of renewed health.

I am an intuitive healer and draw from my knowledge and a deep emotional intelligence to guide clients through the process of being, and maintaining, a healthy and happy life.

I can help people suffering with the physical, mental and emotional symptoms of stress, anxiety, fear and depression. Providing relief from physical ailments such as arthritis, headaches, back pain and injuries. They also help tackle acute diseases of childhood, from hormonal changes to chronic diseases of the elderly.

Testimonials

"Kirst is a healer in every sense.

I had crippling post natal anxiety when I came to see her, along a long standing diagnosis of chronic fatigue syndrome. I had suffered several pregnancy losses and was afraid of trying again for fear of further loss.

Through her incredible knowledge, intuition and esp- like empathy, she managed to get me to a place of calm and contentment. I am managing my CFS much better and the symptoms are virtually gone, I am no longer afraid of losing my son, and I am now pregnant with our second child.

She is better than any therapist I've seen, and this, combined with her incredibly skilled homeopathic assessments and prescriptions, makes her truly unbeatable.
I don't know where I'd be without her".

''I suffered with panic attacks and anxiety over the last fifteen years, and then I visited Kirst who provided me with remedies which have given me great results. I can now travel on plane and trains. I wholeheartedly recommend this completely natural method of healing, the way Kirst works with me is just like chatting to friend."

''Kirst has helped me acknowledge the way I think and feel about different situations and how these work through on a physical and emotional basis. As for my daughter, with a selection of homeopathic remedies and reiki sessions to compliment she has helped her to conquer her irregular sleeping patterns and sports injuries. Quite simply one of the best hours spent every month.''

''reiki has rid me of broken sleep, tiredness, chronic backache………..I can't recommend Kirst highly enough. I have never felt so good''.

"A profoundly relaxing therapy that seems to have lifted a life long depression...I'll keep coming back just to see what happens next."